Nuša Hernavs, Milica Mijajlović
Curated by: Voždovačka
galerija
|
December 8th – 26th
---
In 1995, the 28-year-old Pamela Anderson wrote the following letter:
Dear PETA,
I'm in a TV show called "Baywatch" and the press is obsessed with my personal life. I'd really like to divert some of the attention to things more important than my boobs or my boyfriends. Can we join forces? I've been an animal lover and a PETA member since I was a kid, sending in rolled up quarters, and I've always wanted to get more involved. Please use me.
Love,
Pamela Anderson
How much the world has changed since then is impossible to tell in descriptive terms.
We could make a graph measuring the CO2 and sea levels in 1995 and 2020, but numbers quickly get lost and insignificant and are easily forgotten.
What we can talk about in this exhibition text is how Pam was chased around and sought after long before Instagram, before the Kardashians and Paris Hilton. She was the top tabloid story at the time, having had a turbulent love life, a sex tape, a bomb body and a hep C diagnosis. The roles she had in various films and series all indicated that she was, on and off screen, basically the same person – a hot blonde.
But Pam knew that all attention can be used and diverted, and she did to her stories what her paparazzi had done to her. Selflessly, at the center of everyone's interest, she applied the method of self-exploitation. She surrendered willingly, so that in the end, nobody could conquer her. She surrendered her body to the world, on her own terms. The terms were that, while her pictures, stories, boobs, hair, tats and love interests circulated the Internet and press, she would be talking about the stuff she cared about, which was: save the planet.
People used to make fun of Miss World laureates whose biggest wish in life was world peace. Is this really that funny? Is it funny because it's said by a beautiful woman, or is it funny because it sounds impossible? Or does it sound impossible because it is being wished for by a beautiful woman?
Now that we speak of the world ending in numbers and graphs and units of time, and not in abstract terms anymore, we might need to lend our own bodies to accomplish a new awareness. And now that so many bodies are gorgeous and erotic, naked and blunt everywhere, and every day online, maybe there's nothing else left for us to think about than the world itself, world peace, world survival, trees, oceans and whales. There might be more boobs than whales in the world anyway, but we're not here to talk about numbers. There's no time, the world is sinking.
Milica Mijajlović, Notes on air pollution, video, duration: 2:09, 2020.


Milica Mijajlović, Diva, video, duration: 2:45, 2020.

Nuša Hernavs, Foiled, digital print, blueback, 139 x 210 cm, 2020.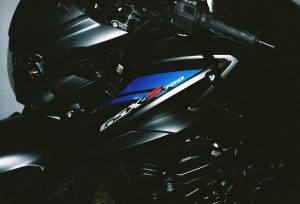 Nuša Hernavs, Dragon, digital print, blueback,
139 x 210 cm, 2020.