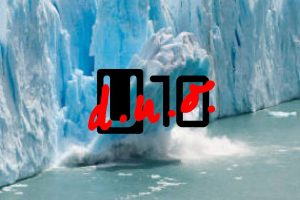 Society of Joint Responsibility / d.u.o.
|
---
Saturday, July 15, from 18.00 to 22.00

BREAKING THE ICE – Instead of the opening

Matinée party, hanging out with the participants of the Podium project

 

Building The Second Home / Second Home d.u.o.

*throughout "Podium"

Since its foundation, the Society of joint responsibility / d.u.o. wishes to build a Second Home, a temporary and easily portable place of thought. At the beginning of the Podium, after more than two years of joint work, the Society of joint responsibility wants to start the construction of this "house", with the idea that the character of the space reflects the nature of their association. When considering what material to use, it is decided to build the house of textiles made of personal fabrics, as well as taut ropes attached to the walls of the temporary place of residence. The Second Home is conceived as a place that grows into infinity, and therefore we invite all those interested to participate by donating various textiles, or through direct participation, sewing on and sewing in the fabrics that will be used to build the Second Home. All participants in the construction of the house will then become its inhabitants.

Note to donors: needed as large as possible pieces of fabric of various textile materials.

 

INTRODUCTION – THIS IS THE SOCIETY OF JOINT RESPONSIBILITY / d.u.o.

During the first week of the Podium, members of the collective Society of joint responsibility / d.u.o. will introduce themselves through various formats – open hours for the public and access to the complete project archive in the art space U10; poetry workshops. On the occasion of and only for the duration of the Podium, d.u.o. will launch a podcast – a series of morning talks on different topics and with diverse guests (passers-by, participants, colleagues) called "Pillow Talk".

 

Collective Poetry Workshop

"I hope I'm going where the others are going, because I think the cloud is big"

*the workshop will be in Serbian

 

July 17 to 19, daily from 8.00 to 17.00

WORKING FROM THE SECOND HOME – WORK IMITATES ART

An exhibition of living sculptures, self-made art workers and working artists. The U10 art space becomes the second home office, for all those who want to be both exhibits and artists.

Everyone is welcome to expose themselves with us, while we work together, give it 110% spinning our wheels.

FILM PROGRAM "ARTIST NO-NO or THE ARTISTS ARE THE WORST"

Monday, July 17 at 19.00 Film about a writer

Tuesday, July 18 at 19.00 Film about a painter

Wednesday, July 19 at 19.00 Film about an architect

 

CHANGING PERSPECTIVES (UNTIL WE LIKE THEM)

The exhibition of the group fiftEEEEEEEEEEEn from the Hochschule für Bildende Künste, Braunschweig

Exhibition opening on Friday, July 21 at 19.00

20.00 Performance by Rose Texier: "Turn a way from the stars".

20.30 Outerra (band): Marko Paunović, Anđelina Mićić, Vanja Dabić

The exhibition Changing perspectives (until we like them) of the group fiftEEEEEEEEEEEEEEEn in U10 Art Space in Belgrade explores the concept of failure in all its complexity, from personal to societal, and from small to large scale. Our common opinion rests on the questions like: who actually determines, negotiates and changes what exactly it means to fail at something? Of whose benefit is it if thinking in these categories? How are they reflected in social structures? How to think differently and open new spaces for action? When is one considered a failure in our society and when was one considered one in the past? To what extent can interesting insights be derived from failures – both as a condition of artistic practice and as its content?

Our coming together is an attempt – it could as well be a failure, to try to give answers through our works and illustrate as well the political relevance of the works displayed relying on their relationship to theories such as of performativity (Judith Butler), of unproductive expenditure (Georges Bataille), (post-)modern regimes of historicity (Reinhart Koselleck), accumulated time (Boris Groys), etc. Thus, the works are socio-politically contextualized, in order to finally lay the foundations for an aesthetics of failure and to sound out its social significance.

Members of the group fiftEEEEEEEEEEEn are: Luis Kürschner, Anna Görnitz, Max Bergmann, Andreas Baumgartner, Luisa Walther, Asta Gröting, Rose Texier, Luca Rohringer, Aleksandra Saša Jeremić, Charlotte Kremberg, Maria Conrad, Elja Ora, Matilda Finsterbuch, Moriz Hertel.